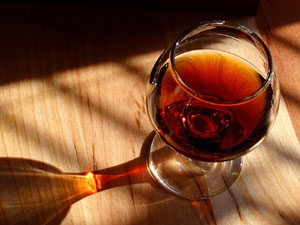 The glasses used for drink the wine have several shapes and are made of various materials, but, however, in order to tast the wine, it's better to choose a right shape, because the organoleptic characteristics of the wine can be modified.
So, the glasses for the wine must be colourless and transparent in order to not modify the aspect of the wine, and, moreover, they have to rest on a stem, and the shapes differ according to the wine variety contained.
The glasses for the red wine are of two types. The first shape is large and bulging, said "ballon", used for the red vintage wine, in order to give them the way to oxygenate itself. The other shape is slim (like the "bordolese"), suitable for the other red wines.
The glasses for the white wine are slimmer, like a half-open tulip, with a little narrow neck under the mouth, suitable for the flavoured and mature wines. Instead, a lengthened and rounded glass is suitable for the other kinds of white wines.
The glass for the sparkling wine and champagne is the "flute". Usually, the flutes are like a turned over cone, able to containe the foam of the wine; the mouth of this kind of glass must be enough broad in order to allow the taster to smell the wine when he drinks it.
A small and upon tightened glass is used for the strong drinks. The glass for the rosy wine is upon flared, but, in this way, the flavours of the wine are dissoluted.